We are committed to creating inspiring neighbourhoods, in which people love to live. Places that, we ourselves, would be proud to call home.
ABOUT MCCLOY COMMUNITIES
Spanning over five decades of experience, McCloy Group has established a strong presence through the Hunter, New England and Northern Rivers regions and we are proud to be associated with some of the most popular residential communities in New South Wales.
Our mission is to achieve excellence through quality and innovation. That uncompromising quality is what makes our award-winning communities stand apart from the rest. We place a strong emphasis on creating exceptional living environment through vibrant public art, aesthetically serene streetscapes, lively children's playgrounds, cycleways and landscaped parklands.
AWARD-WINNING COMMUNITIES THAT PEOPLE LOVE TO LIVE IN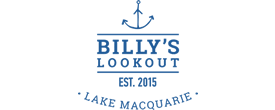 Lake Macquarie
All about quality living, Billy's Lookout is a unique lifestyle opportunity on the doorstep of Lake Macquarie's natural wonderland. This lakeside haven boasts 70 hectares of land within close proximity to Newcastle CBD and easy access to Sydney. Once complete, this neighbourhood will comprise of 531 new homes.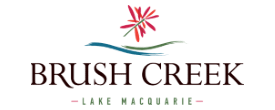 Lake Macquarie
Brush Creek is a boutique residential living opportunity to Lake Macquarie. This 21-hectare parcel of pristine land is situated in the suburban area of Edgeworth and will offer 231 homesites ideally suited for all stages of life from the first home buyers, upsizing families and those who are looking for somewhere pleasant to downsize. Homesites are currently proposed to range between 360 square meters and 600 square meters.
New England
Cookes Hill is an exciting residential living opportunity in Armidale that will bring purchasers a picturesque lifestyle in a convenient city fringe location. The residential land estate will home 245 homesites within the 45-hectare parcel of land. The name Cookes Hill gives credit to its elevated and amiable location beautifully situated off Cookes Road, Armidale.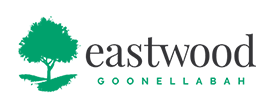 North Coast
Eastwood is one of McCloy Group's newest residential communities, and our first in Lismore. Launching in 2018 Eastwood brings a family friendly community offering to the area. It will feature mature street trees, quality streetscapes and statements public art pieces both at the entry and throughout the wider estate.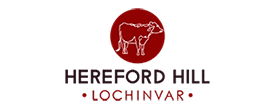 Hunter Valley
Situated on a 13.7-hectare parcel of land off the New England Highway, Hereford Hill will see approximately 280 new homesites created in the local community, proposed to range in size from 460 square meters to 1350 square meters. Future residents of all stages of life can look forward to enjoying the untapped potential these residential homesites offer.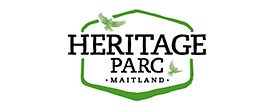 Hunter Valley
The award-winning Heritage Parc represents a unique model of community-titled residential living minutes from Maitland. Surrounded by manicured green open spaces, and waterways over half of this 364 dwelling recreational neighbourhood is dedicated to natural open space with 11 parks and playgrounds and expansive waterways interconnected by cycleways and walking tracks.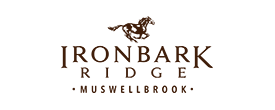 Hunter Valley
Ironbark Ridge is Muswellbrook's only fully serviced rural residential community. The popularity of the community is due to the mix of features on offer with the spacious acreages offering wide frontages, elevated northerly aspects and underground power, sewer and NBN just minutes from town conveniences.
New England
Lampada is a 41-hectare residential and rural residential neighbourhood in Calala, 10 minutes from Tamworth's CBD. The site enjoys picturesque northerly views of the city and the New England mountain range. All 283 homesites at Lampada will be ready to be connected to town water, sewerage and high speed internet via the NBN network.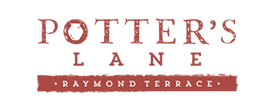 Port Stephens
Potter's Lane is a boutique 23-hectare residential community in Raymond Terrace. The charming new neighbourhood will offer 231 homesites ranging in size from approximately 550m2 to over 1,400m2 close to town conveniences in Raymond Terrace and work opportunities in surrounding areas.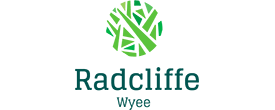 Central Coast
Radcliffe is a joint venture community with The Stevens Group to creative a masterplanned living opportunity in picturesque Wyee. This project is situated on 100 hectares of land, an hour south of Newcastle and an hour and a half from Sydney, providing an easy connection in either direction for future residents.

Hunter Valley
The Regrowth Project spans 2000ha and offers the opportunity to create a masterplanned mixed use urban redevelopment. The site will see positive incorporation of 1000ha of environmental conservation land and 2070 new residential homesite. Positioned in a strategic transport interchange Regrowth and its future residents and businesses capitalise on the expanding logistics hub of the Hunter Valley.
Website Coming Soon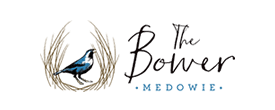 Port Stephens
A unique offering to the Port Stephens region, The Bower is a 127-hectare residential community in Medowie comprising of 400 large homesites currently range from 600m2 to over 5000m2. The Bower is an easy 25 minute drive to Newcastle, Maitland and the beaches of Port Stephens, and local amenities are just minutes away.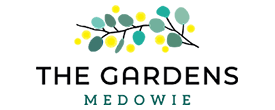 PORT STEPHENS
This new residential community is located at the heart of Medowie, its central location will offer purchasers a convenient stroll to the local shopping centre and community facilities whilst providing an easy 35 minute commute into Newcastle CBD. When complete this boutique new community will comprise of 211 homesites with an average size of 500m2.
Hunter Valley
Located in Singleton, The Fairways is a boutique 40-hectare residential land estate located off Maison Dieu Road. The Fairways has been aptly named to pay homage to the site's former use as Singleton Golf Club. It is proposed the new neighbourhood will offer 250 residential, rural residential and medium density lots ranging from approximately 500 square metres to over 2,000 square metres.
New England
The Foothills is a boutique 19 hectare residential community in the picturesque Armidale in northern NSW. The site offers great access to schools, the university, the airport and town conveniences. The 127 large homesites come ready to be connected to town water, sewerage and high speed internet via the NBN network.